CAA News
CAA Communications Chair David Morgan shares this month's member updates. To get news delivered to your inbox, please subscribe to our newsletter below.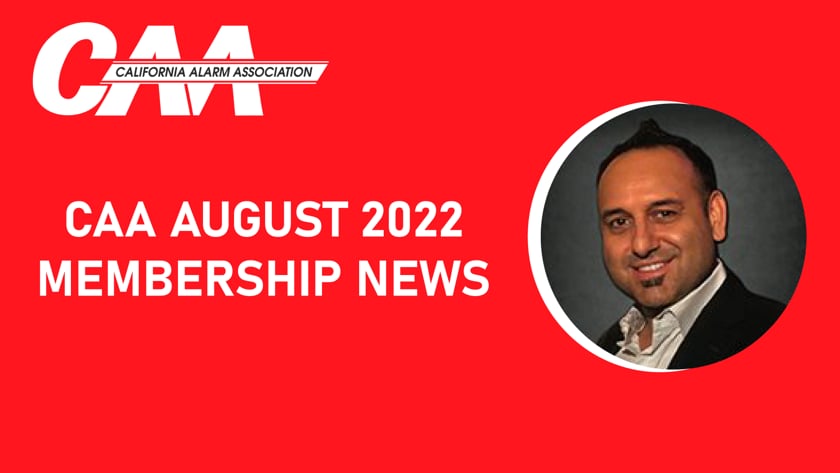 All
Board Insights
COVID-19 Updates
Legislation
News
Presidents Corner
Here is the latest update the legislative update from Sacramento from Edelstein Gilbert Robson & Sith, CAA's lobbyist regarding activity in the Capitol. This week, Governor Newsom announced the opening of new testing facilities and the receipt of new testing supplies. The Governor has a goal of eventually being able to test 80,000 Californians per…
Upcoming Events
From regional networking luncheons to the major conventions, the CAA and its regional associations will host a number of exciting events this year. 
Our annual Winter conference will be live and in person at the Fairmont in San Francisco, CA. Online registration is open now! RSVP, and view and sign up for seminars. 

Local events are being held throughout the state. Join your local chapter for fun opportunities to network and learn from your peers.
The California Alarm Association develops and manages programs to benefit members and to promote the growth of professionalism in the electronic security industry throughout the state of California. Membership dues provide the foundation for funding these programs, but we rely on the financial support of individuals and companies to expand existing programs and launch new initiatives. These non-dues revenues are critical for the protection of the industry in which we all make our livelihood, and to preserve our ability to enhance public safety in our communities.
Serve our members and associates by being the industry advocate and liaison with public safety agencies, government bureaus, and licensing, standards and regulation bodies.
Serve the people of California by being a reliable and trusted resource for safety and security information and services.
Promote growth, professionalism and innovation in the security industry, and to make all Californians safer and more secure.
Become An Association Member Today
There's a place for you at the California Alarm Association. Sign up online today to join one of the fastest growing and progressive industry associations.